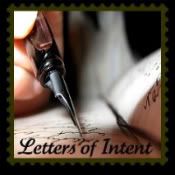 This is my first week linking up with
Julie
Dear baby #3-
Could you please stop kicking my hips and ribs the minute I lie down to sleep at night? i love that you are active and healthy, I honestly do, but I really need my sleep to keep up with your brother and sister during the day.
Also, if you want to be born a tad bit early I have no objections. If you need until your due date I understand BUT I would not objet if you want to join us anytime in early June!
-your mommy
*******
Dear Owen-
Please, please, please, please start taking afternoon naps again. You are a lovely little boy, but when you skip your naps you are a little short tempered and not such a happy little boy anymore. That afternoon nap is very important for you!
love, mommy
*****
To my poor neglected garden-
I am truly sorry I have not weeded you in days. Bending down at 35 weeks pregnant is relaly not easy. And since the weeds are still so close to the ground I can't reach them. But I am making sure you get water. Be patient with me, I will be able to bend over again soon (I hope!)
- your unhelpful gardener