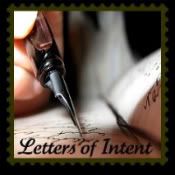 Dear Mother Nature,
Thanks for the snow. All two feet of it. Lots of snow means Jon had two days off!
I appreciate you not knocking out our power. Having heat made the snowstorm much more enjoyable.
-a girl who loves winter
**********
Dear Dad,
Thanks for plowing the driveway. We (and by that I mean Jon) would have spent hours out their shoveling if you hadn't come. And we woulnd't have the six foot tall snowpile that provided hours and hours of fun for Jon. And the kids had fun in it as well!
love,
your favorite (only) daughter
**********