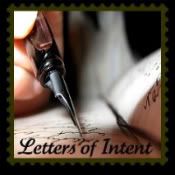 Dear Jon,
Your mom is driving me nuts. If you would only return her calls then you could deal with all the schedule changes. But you won't and you don't so I am complaining to you. She is a very wonderful and loving woman but if she calls me and changes the plans for this weekend one more time I may scream.
love,
your wife
* * * * * *
Dear Springfield,
It is nice to know that you have so much surplus that you overpaid our teachers by $1.4 million in the last 6 months. And apparently it wasn't all that much since our payroll department didn't catch it, a teacher did when she noticed her check was a little more than she thougth it was. I don't blame the teachers for not catching it, they recieved a raise (and probably didn't know the exact amount), they often get paid for working extras (after and before school hours as well as subbing during their prep times) so their paychecks change from week to week.
But how did you not notice an extra $1.4 million was payed out? Seriously? And now the teachers need to pay it back, I cannot wait to see what genius plan you come up with. All I can say is I am glad that Jon is not working for you this year becuase I would cry if you started decreasing his paycheck!
- a disgruntled taxpayer
* * * * *
Dear lovely city-
Why do we have to have full day kindergarten? Why can't you offer half day for those of us who want it? I know there are lots of working parents who can use the full day (it lessens transitions) but I want my child home more. I have read some studies and honestly I don't see the benefits. And it doesn't help that I have had several parents tell me that my child will be exhausted for the first couple of months of school. Really? Is it necessary to exhaust a 5 year old for several months so she learns to read a few months earlier? Will it make that much of a difference in the long run? I don't think it will.
- a disgruntled parent
* * * * * *