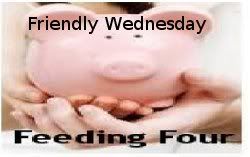 I haven't had time to write much in the past few days (due to my attempt to curb my computer time for Lent) but I wanted to share some photos.
This week my baby girl turned 5! The time just goes by so quickly. She doesn't like to have her photo taken (a lot like me!) and this was the best I could get. She requested purple flowers for her cupcakes. I always make the birthday cakes but this is my first time decorating a cake with a pastry bag and I think they came out okay.
And today my youngest turned 9 months. He is getting so big, just Monday he used the toy box to pull himself up and stand. I have a feeling I will he chasing him around the house before long.
And even though he didn't hit any milestones this week I can't leave out my little man. He just loves his playdough!