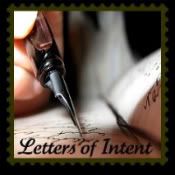 Dear city where I dwell,
Are you really telling me that there is a law that says if my child is 5 she cannot attend preK, but must attend kindergarten, at least in the public schools? And that if I choose to go around you and use a private preK, when I try to enter her in your kindergarten you will enter her in 1st grade solely because she is 6? Does that really make sense? I am telling you, as her mom, that she is not ready for five day full day kindergarten. Her preK teacher agrees with me. Her father agrees with me. However you, who do not know my child at all, are saying based on a law she must start first grade at 6. Unless she has serious developmental delays (and even then it is difficult to get a waiver apparently) . My child does not have serious developmental delays, nor is her birthday near the cut-off. But as we all know, no two children are alike. She is young and we believe she will benefit from another year of preK, not two years of kindergarten as you suggested as a possibility. Your not very brilliant solution, to enter her in kindergarten and possibly have her repeat is not acceptable to me as her mom. I don't believe in setting my child up for failure and when three adults who know her well feel that she needs another year I will not let you tell me no solely based on same inane law
I have two options to go around you- private school until second grade or homeschool until second grade- if we decide to hold her out a year. But I will not send her to school next year just because the law says that at five she must start kindergarten, not attend another year of preK. I do not believe I am the only mother who has dealt with this.
-a VERY aggravated and irritated mother
* * * * *