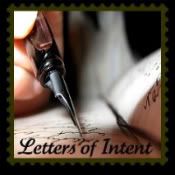 Dear drivers,
Turn signals were invented for a reason. Please use them. I am not a mind reader and brake lights do not equal turning.
-an aggravated driver
* * * * * *
Dear mother nature,
Thank you for the beautiful weather. Last week there was tons of rain but you came through with the beautiful sun this week. Thank you!
* * * * * *
Dear Owen and Madeline,
I am glad that you like to play in the backyard. And I am sorry that you do not like bugs. You will soon realize that playing outside= dealing with bugs. And if you don't like them in the house I suggest you work on closing the backdoor more often. I am not a fan of bugs in the house either!
love,
mama
* * * * * *