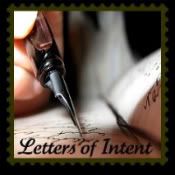 It's been awhile since I have written one of these letters. They are pretty cathartic and I am in need of it this week.
Dear My City,
Why must you insist on full day kindergarten? I would be plenty happy with a simple morning of school for Madeline. However you give me no option in that. Everyone blames the fact that I am not ready to let her go. But I know better, I know that half day kindergarten is much more appropriate for five year old children. If I am so wrong why did I just read an article about the increased number of parents holding their kids out of school until they are 6 and starting kindergarten then? Don't think it didn't cross my mind to do the same!
-a sad mother
* * * * *
Dear Ben-
I am SO happy you are walking! Now, if you could learn a few words it would make communication much easier. I know you are only 14 months, but a few words is all I am asking.
love,
Momma
* * * * * *
Dear buyers of houses,
Please buy my house. Please? It has been on the market for almost 60 days. It is a really good house, it is just the fact that the school system stinks. I REALLY want to buy the new house we fell in love with. So buy my house. Pretty please?
-an impatient seller
* * * * * *